Play Pods are a hybrid of furniture and space. A series of five bespoke timber pods conceived to incorporate gathering, seating, display, storage and enclosure. In addition to their embedded functions, the pods themselves serve the additional role of subdividing a larger area into smaller gathering spaces, providing physical, visual and acoustic separation.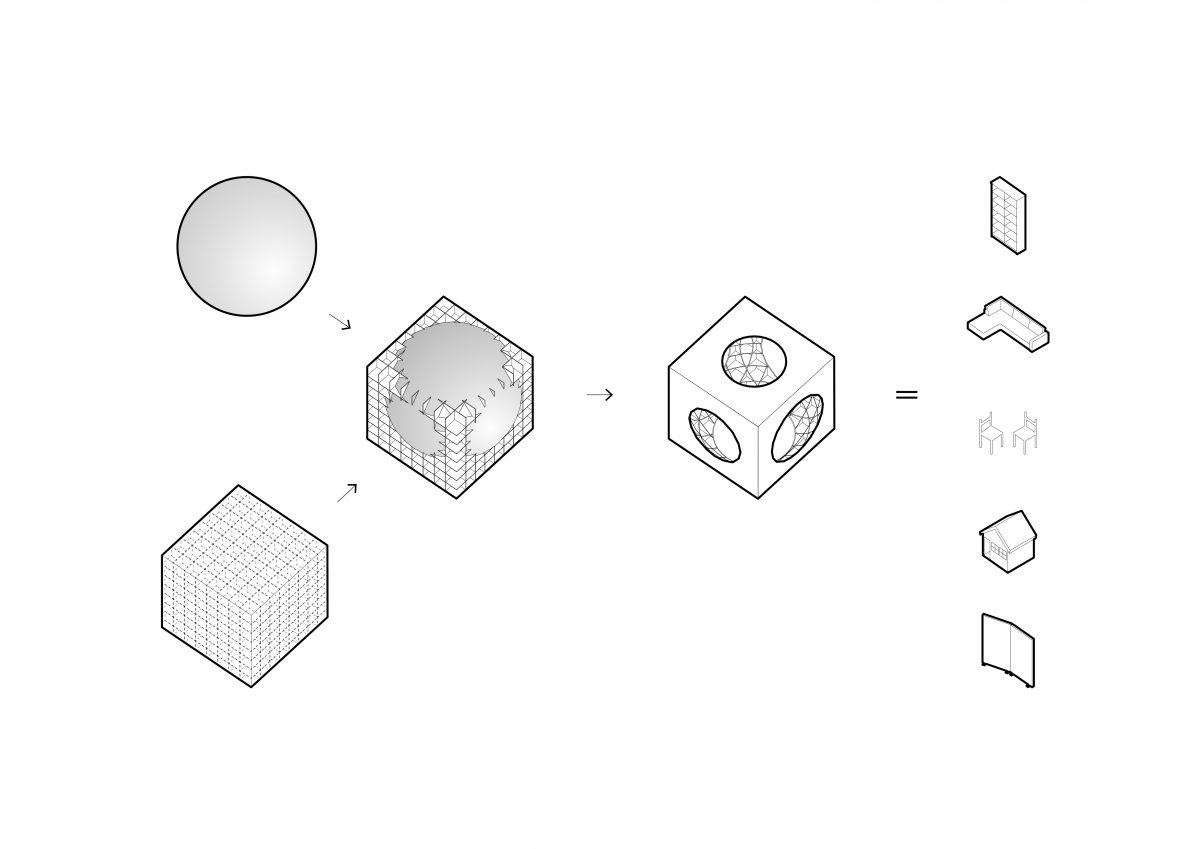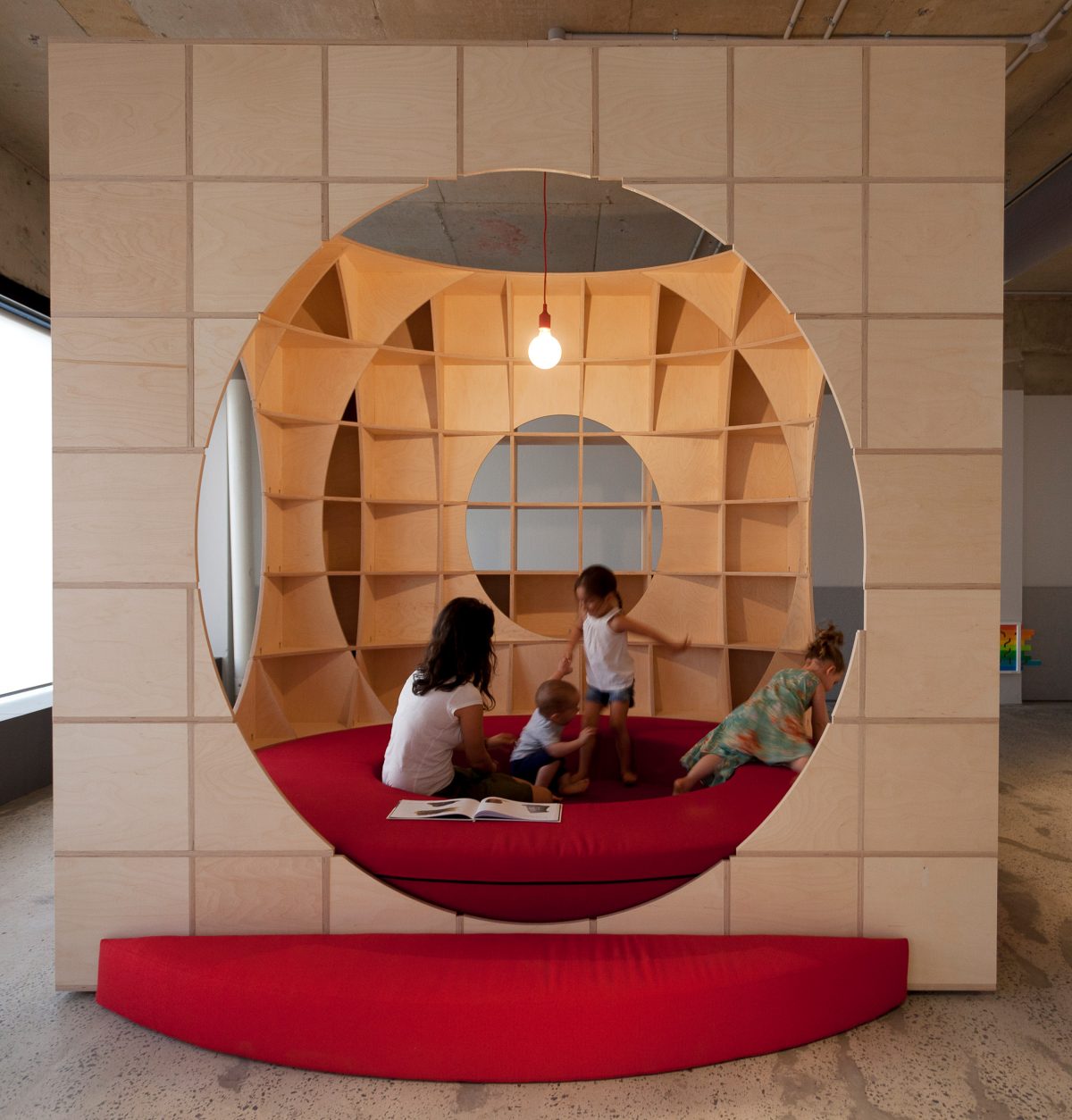 The pods "effect" the space around them being both usable from within and around. The program of each pod varies and the coloured insertions are specific to each use. The subtracted interior forms are shaped dependent on the use, however the design has the ability to be reconfigured, adapting to changes in program over time throughout the life of the centre.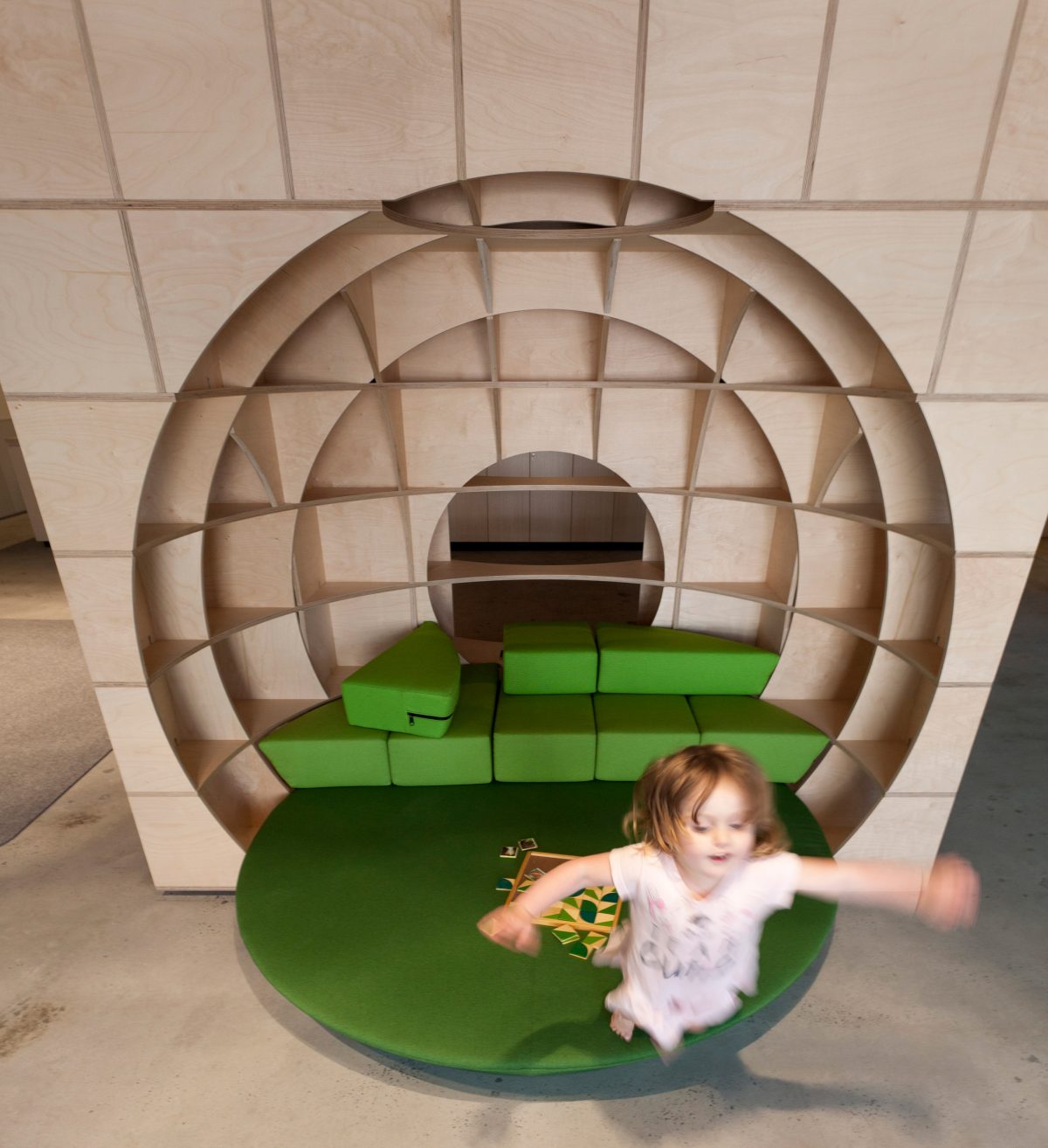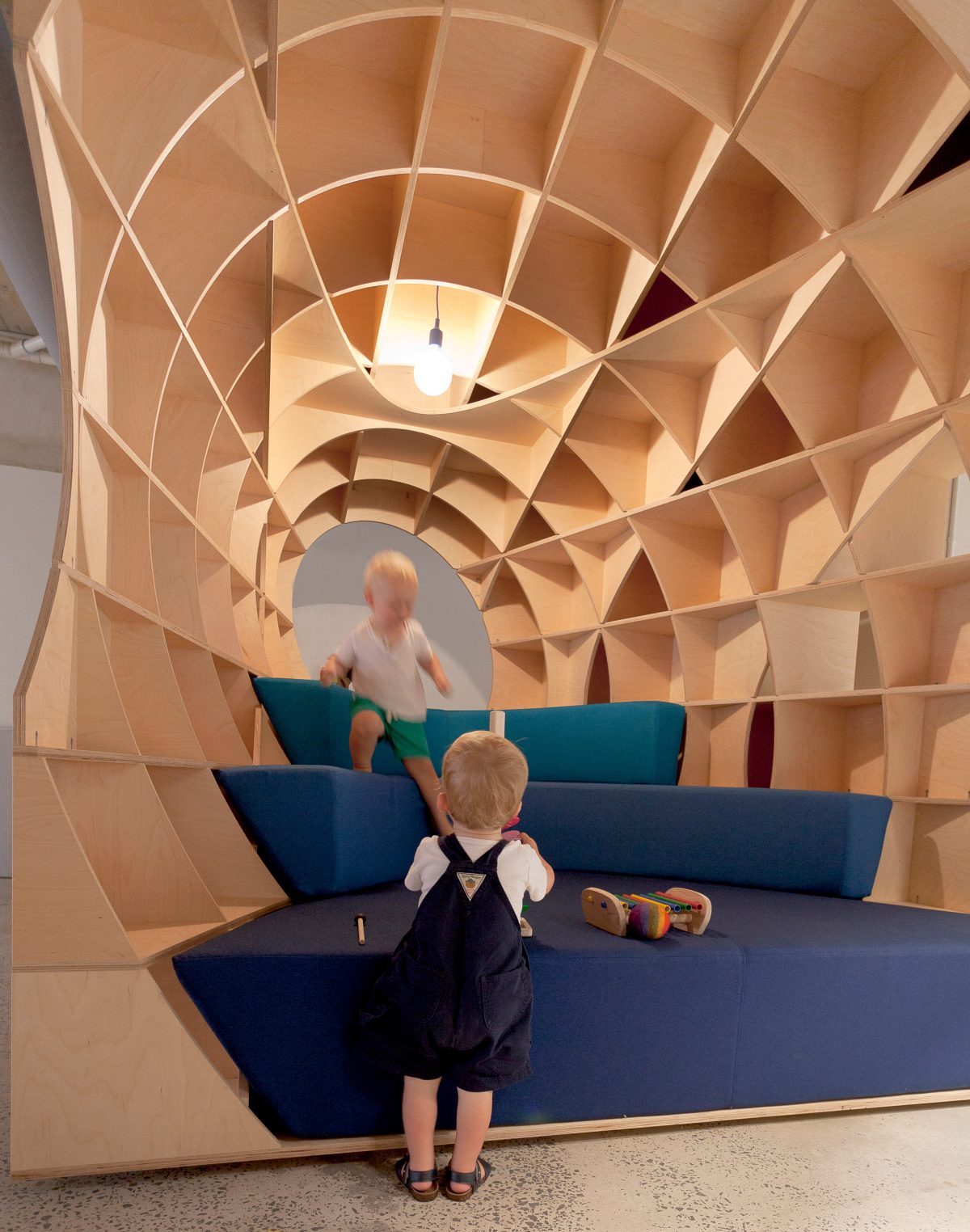 In an ongoing search to diversify our design expertise, Silvester Fuller partnered with Make Good founder Tom Grant to create Laminar, a research lab for digital fabrication. Together, Silvester Fuller + Laminar, designed, fabricated, assembled and installed the pods. Each pod is CNC machine cut from high quality birch plywood. The construction process resembles a 3D jigsaw puzzle. Each pod consists of approximately 250 individual pieces, machined, coded and prepared offsite prior to delivery. Importantly, from design to fabrication the realisation process is 3D and digital only, with no 2D documentation. This digital pipeline is highly efficient, resulting in zero interpretation errors in translation and minimal material wastage.