In this scheme identification of the site's constraints offered the project, we believe, it's greatest design opportunities. The brief called for an aquatic centre and playing field as the anchor spaces to which we value-added elevated spectator areas and lease-able street frontage. In addition, an existing easement traversing the site presented an opportunity to connect the primary anchors across an arrival forecourt and allow the proposal to be more effectively stitched into the surrounding urban fabric. These conditions delivered a conceptual approach whereby we conceived of a park in-the-round, a total amphitheatre.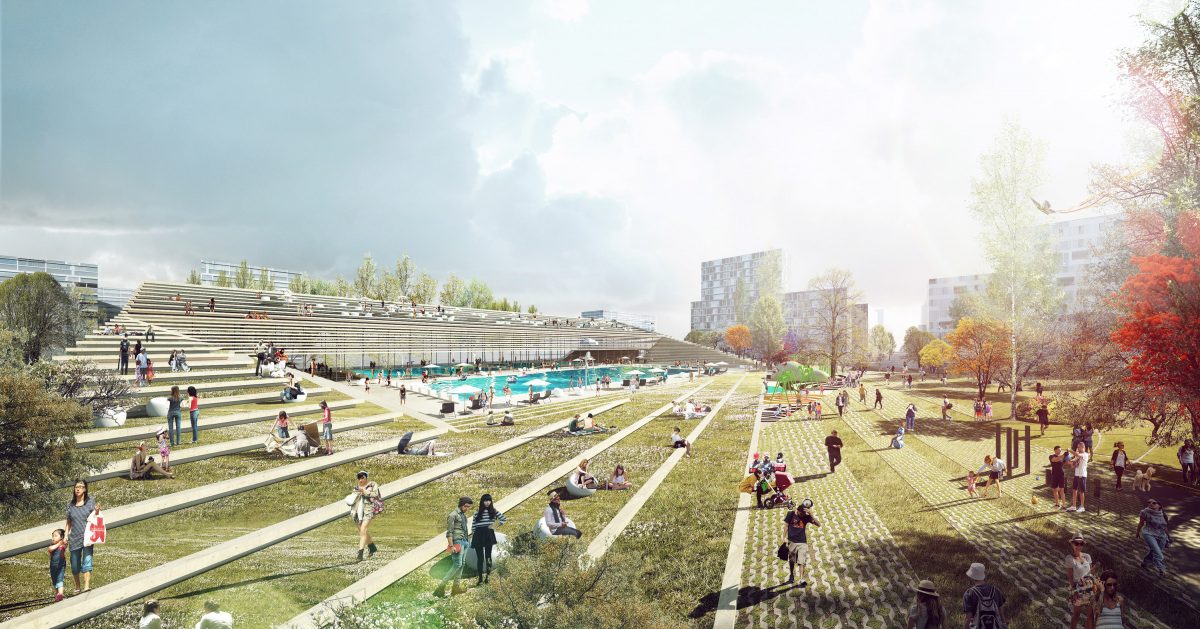 Through these two primary aims; the creation of an activated and programmed park perimeter, and the creation of a protected yet public central park with a robust health and fitness focus, a proposal that bridges the divide between building and landscape has been created.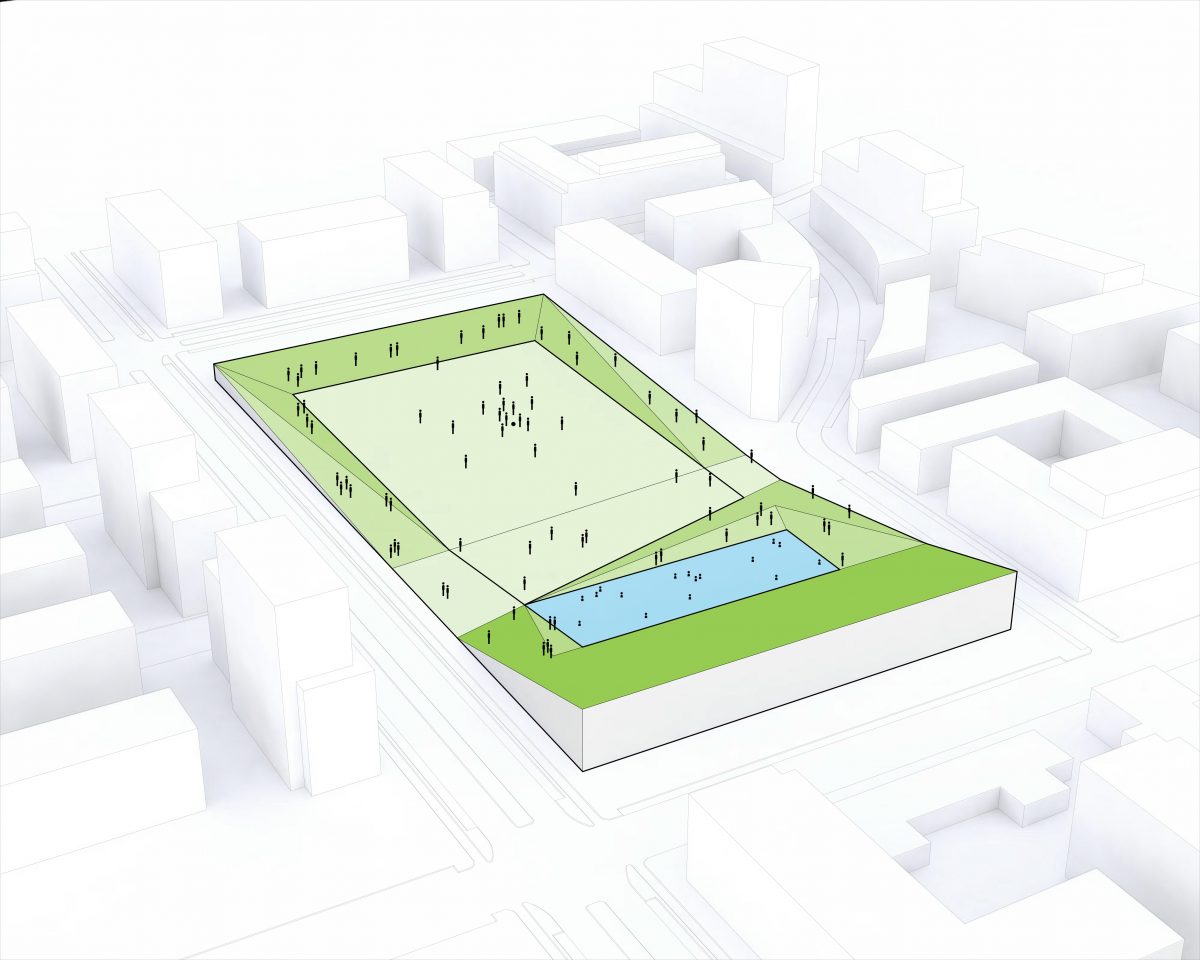 Our primary move, the folded topography, allows the built form itself to provide the degree of enclosure and protection necessary, screening the interior from prevailing winds and harsh western sun whilst also providing occupy-able faces that are at various times both open to the sun and protected from it. The proposal is a dynamic, joyful environment offering numerous vantage points from which to watch the spectacle of bathing, supervise children or find some private seclusion on a grassy knoll under a tree.