One Sydney Park replaces two large warehouses and perimeter asphalt carparks with a mixed-use development in a park like setting. The site itself is conceptualised as an extension of the neighbouring landscape of Sydney Park, which borders the three primary edges of the site.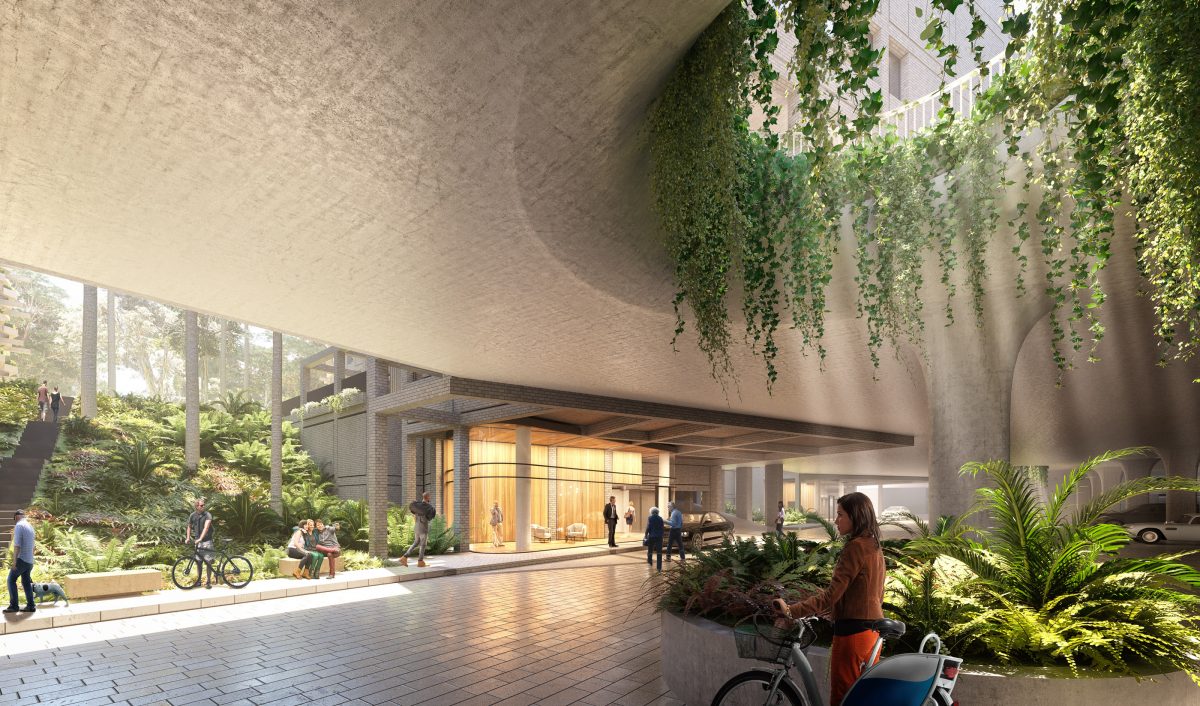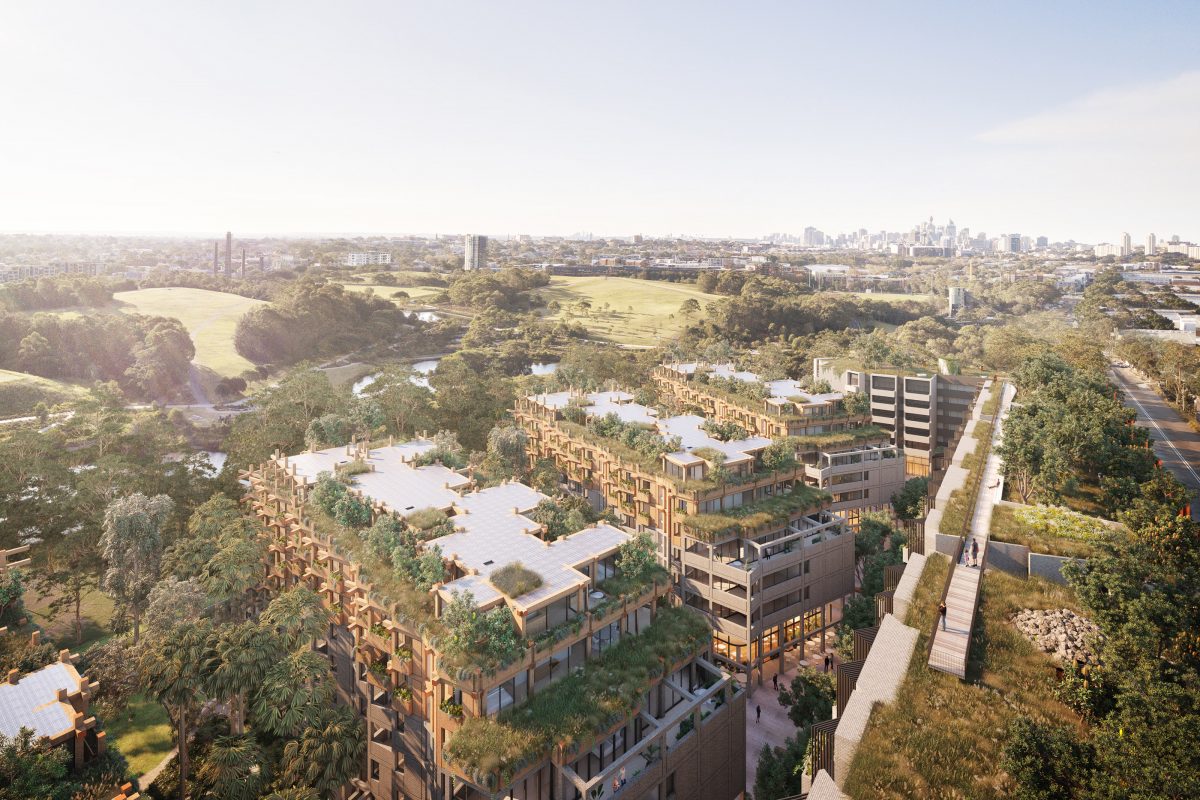 Our vision for One Sydney Park is the creation of a place that resonates and extends the ecology of the adjoining parkland. A blurring of the boundary between built form and the park landscape is achieved by dissolving the built edges of the apartment buildings fronting the park. Where adjacent to the parklands, or visible above the existing trees, the building form takes on a deliberately de-materialised quality. The mass of the building is intentionally blurred, emulating the character of the surrounding tree canopies.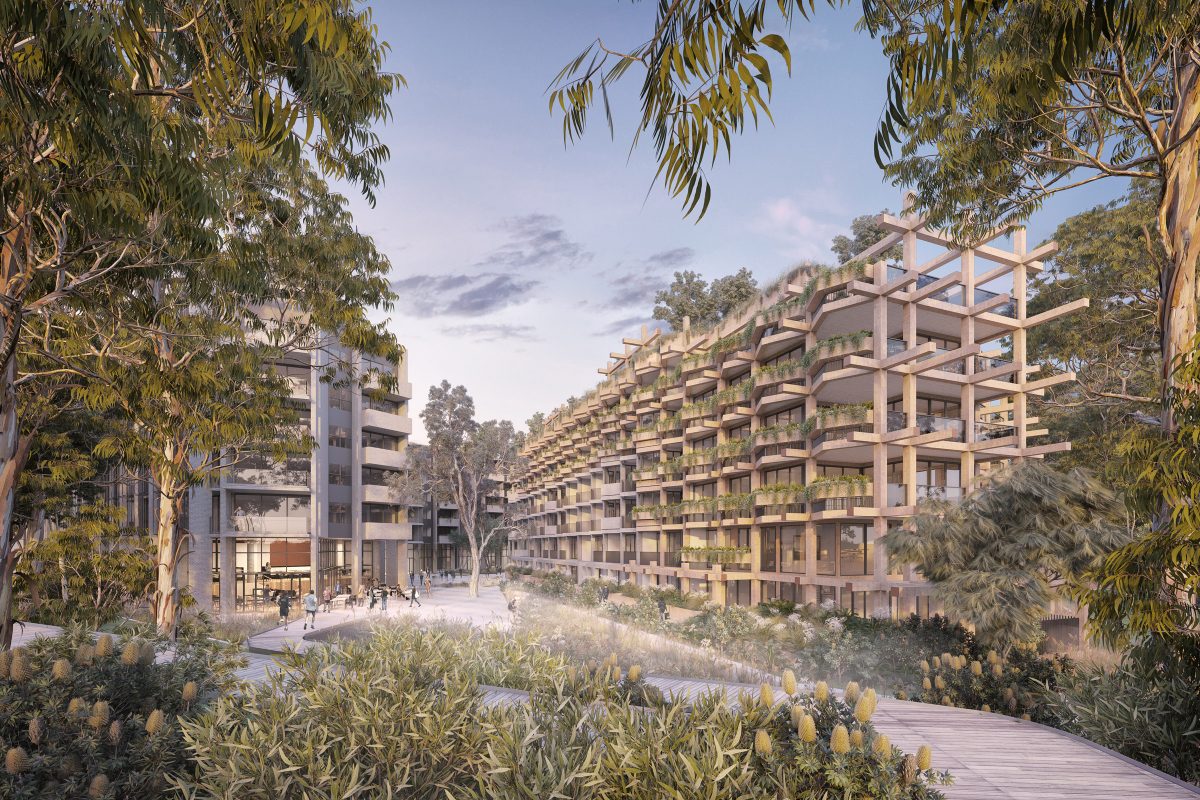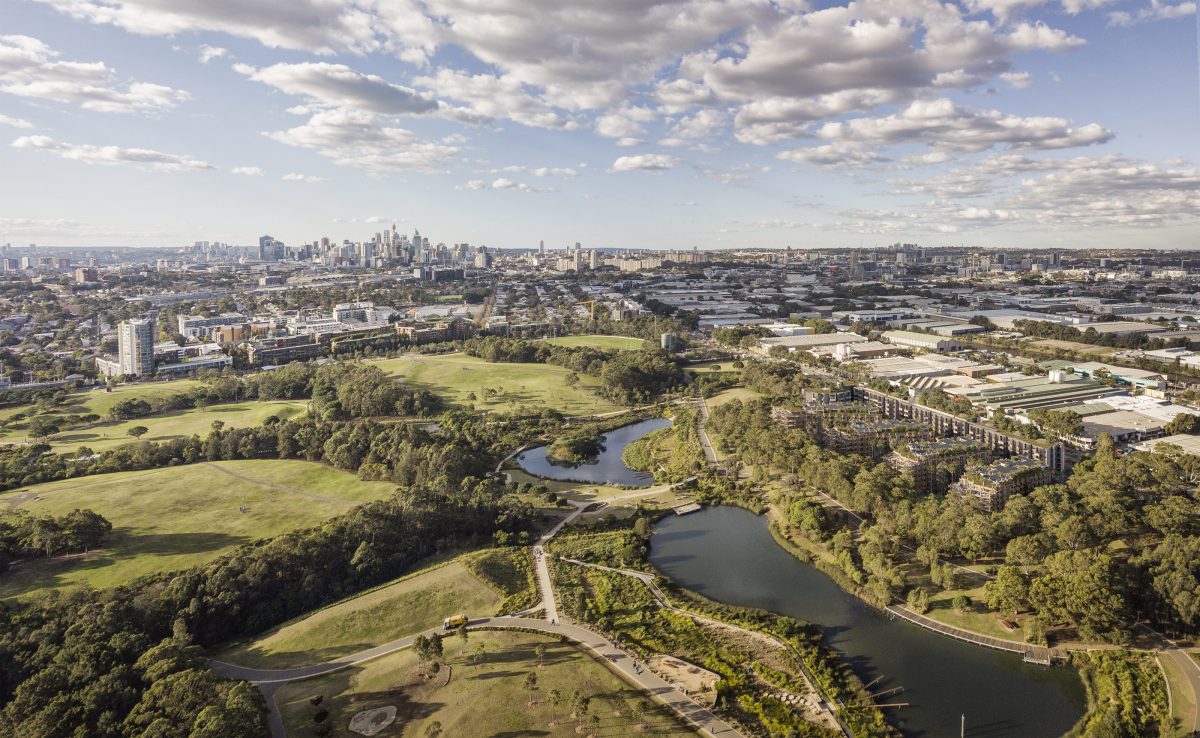 The base materiality of brick and stone are used to emphasise the transition from the folded typology of the landscape to the verticality of the built form. The solidity of brick is used to ground the building and connect the base layers of the building to the earth. Above the brick base the upper layers are expressed as a light-weight overlapping framework that fragments and feathers into the surrounding park and towards the sky. The project is a design collaboration between Silvester Fuller, MHNDU and Sue Barnsley Design.