The Drift Bondi is a small mixed use development located in the heart of Sydney's Bondi Beach. The urban realisation of the project continues the regeneration of Gould and Hall Streets, whilst acting as a catalyst for the future activation of Gould Lane.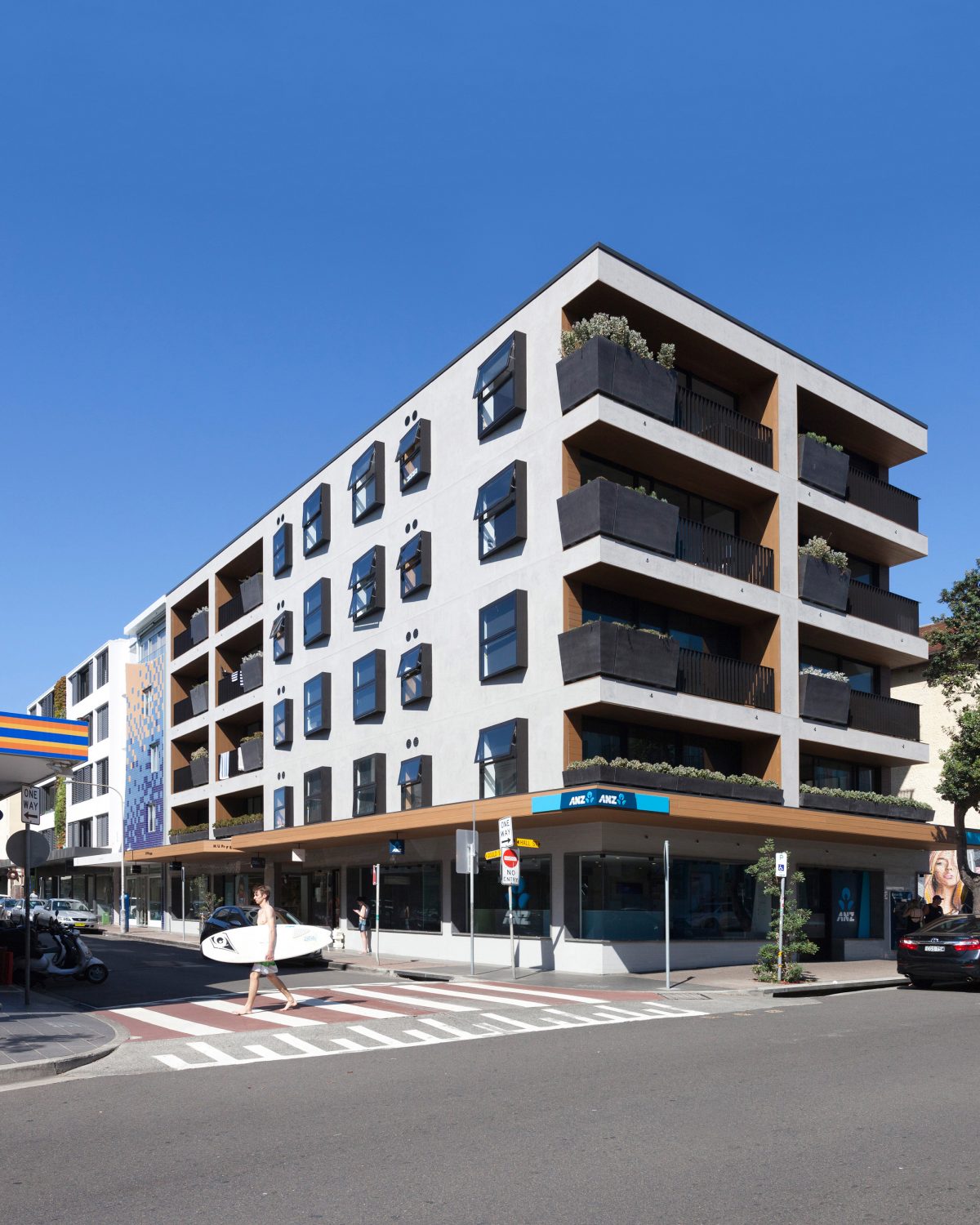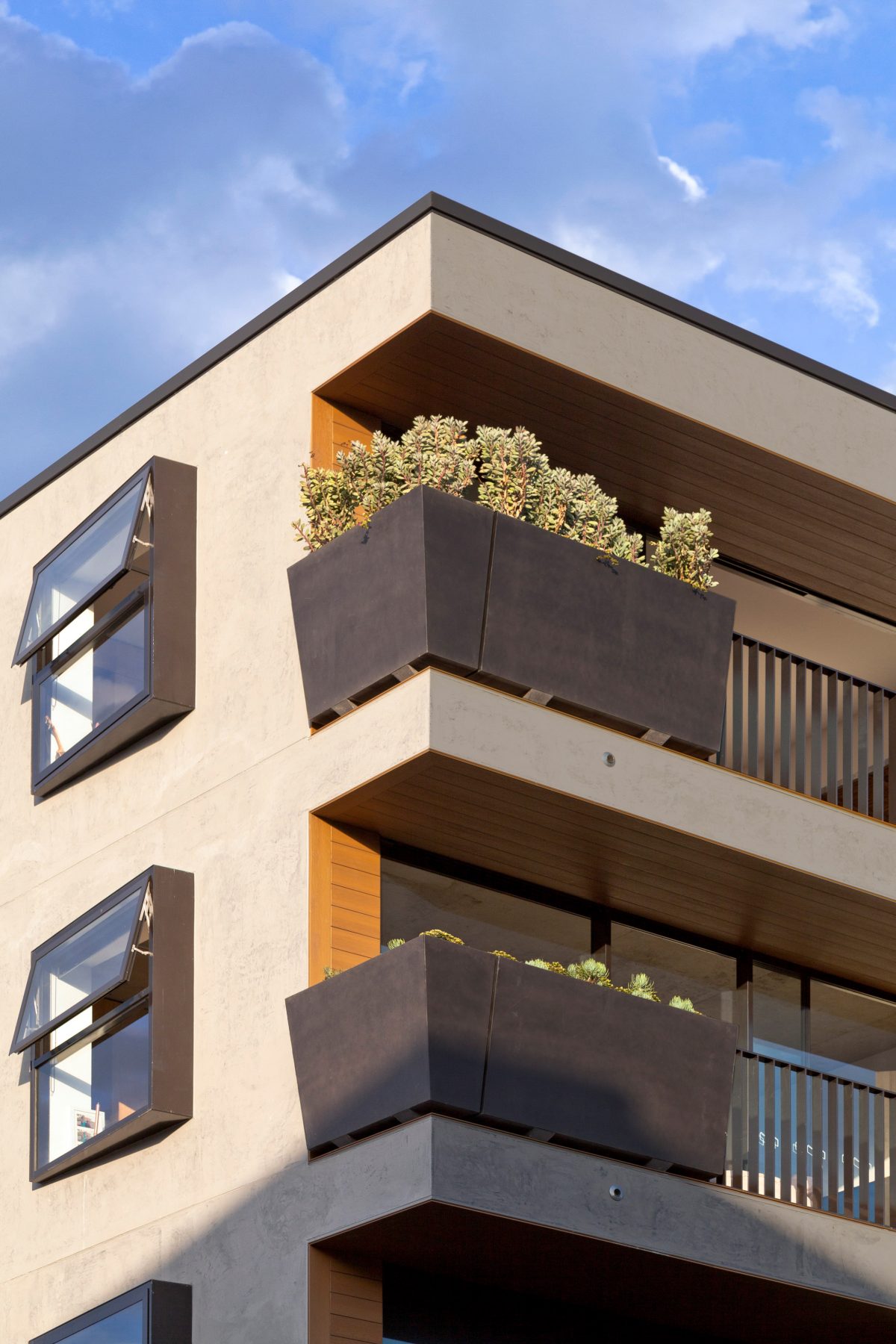 The proposed design replaces the previous single-storey, single-frontage, single-use, building with a mixed-use building comprising fine-grain retail spaces at its base, topped with 16 environmentally responsive homes above. The exterior skin aims to strike a balance between the identification of the relatively small individual spaces and the coherence of the building as a whole – a unified community.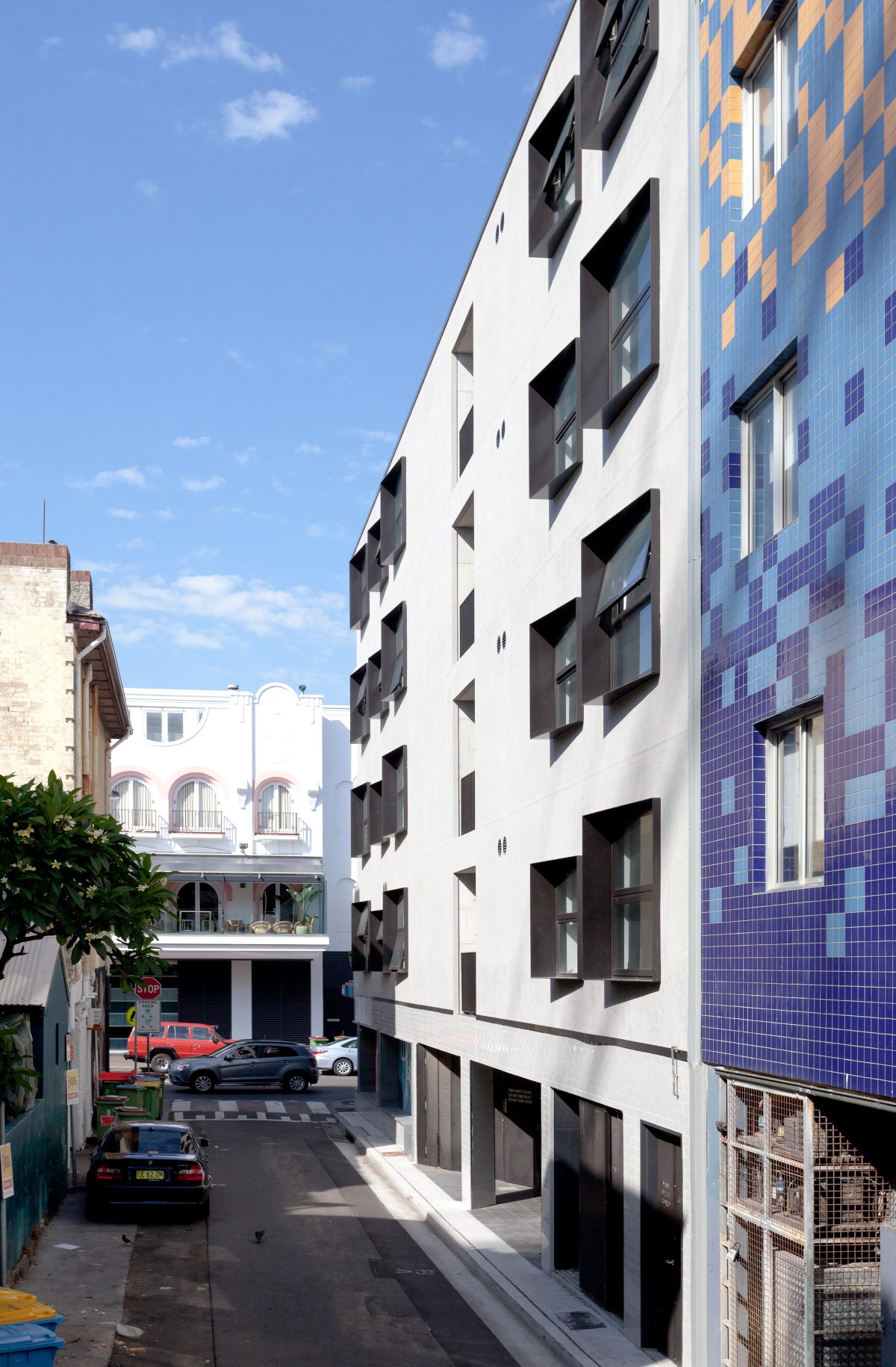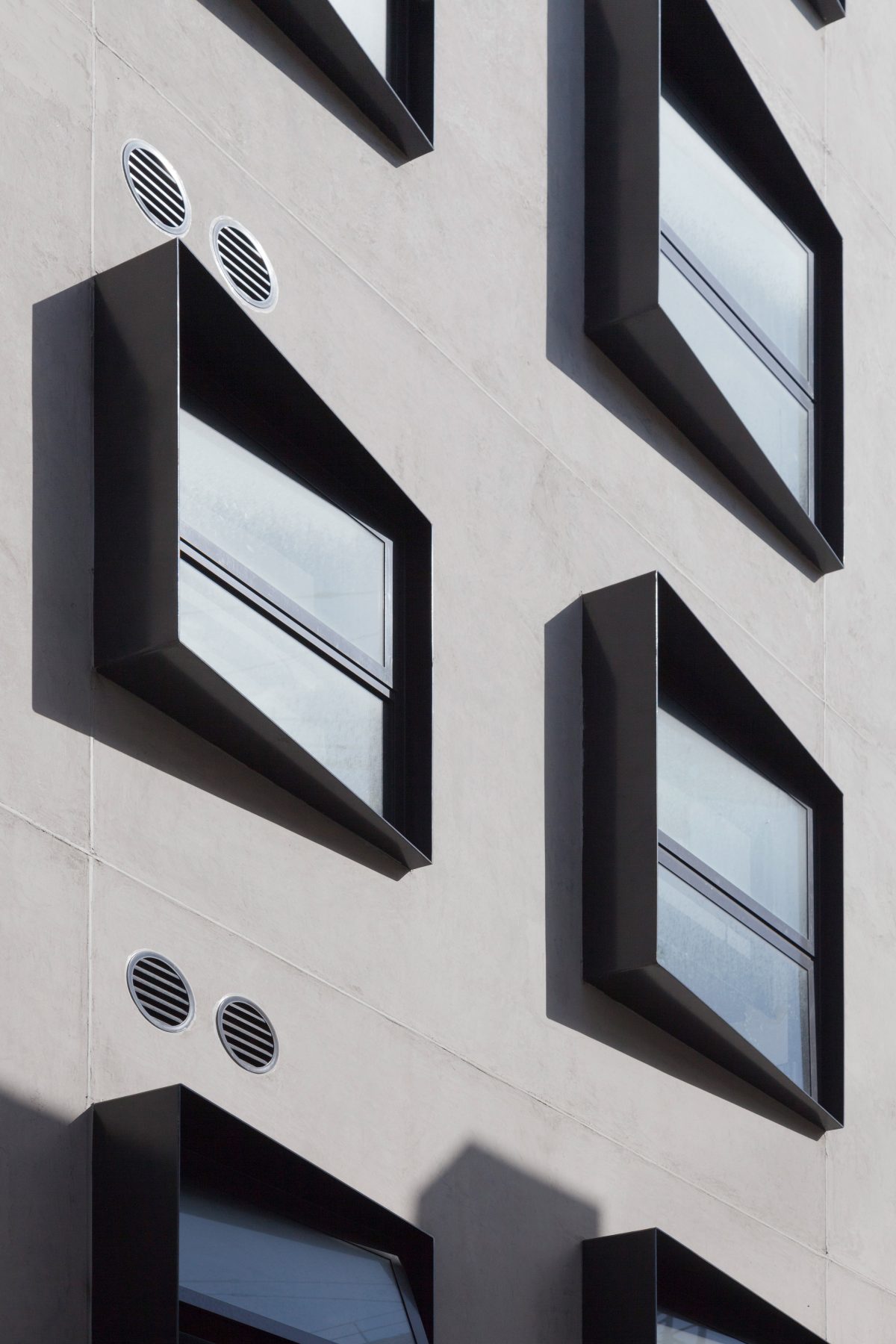 The apartment homes are compact and relatively affordable, available for long term rental, providing an alternative housing affordability solution for this highly sort-after beachside location.