We always start each design process with a question: Who are we designing for? At the Sydney Olympic Park Precinct we chose to focus on creating a building conducive to supporting the active lifestyle and sense of wellness that this site so clearly embodies.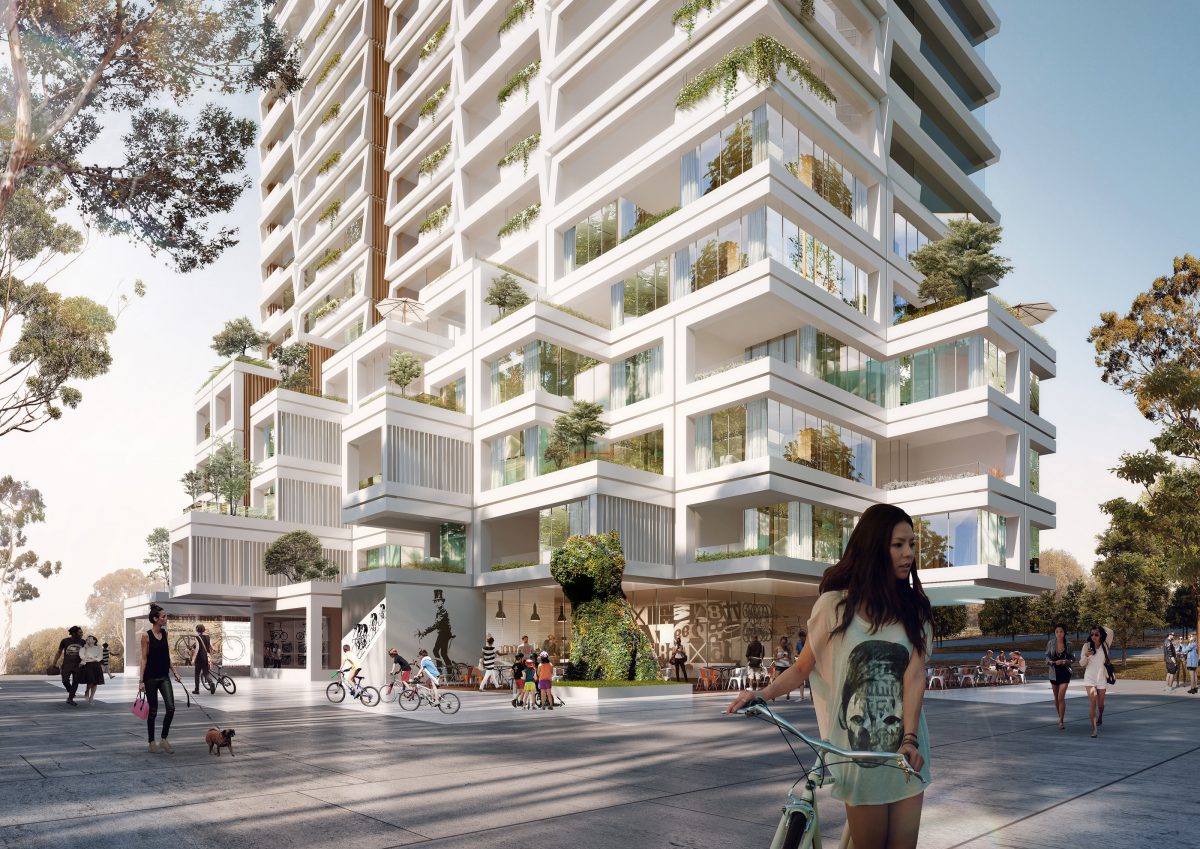 In light of this, the primary building form was established to deliver a minimum of three hours direct sunlight to every single apartment, far exceeding the minimum requirements for residential buildings. This provides the opportunity for each apartment balcony to contain and successfully grow an edible gardens if they choose.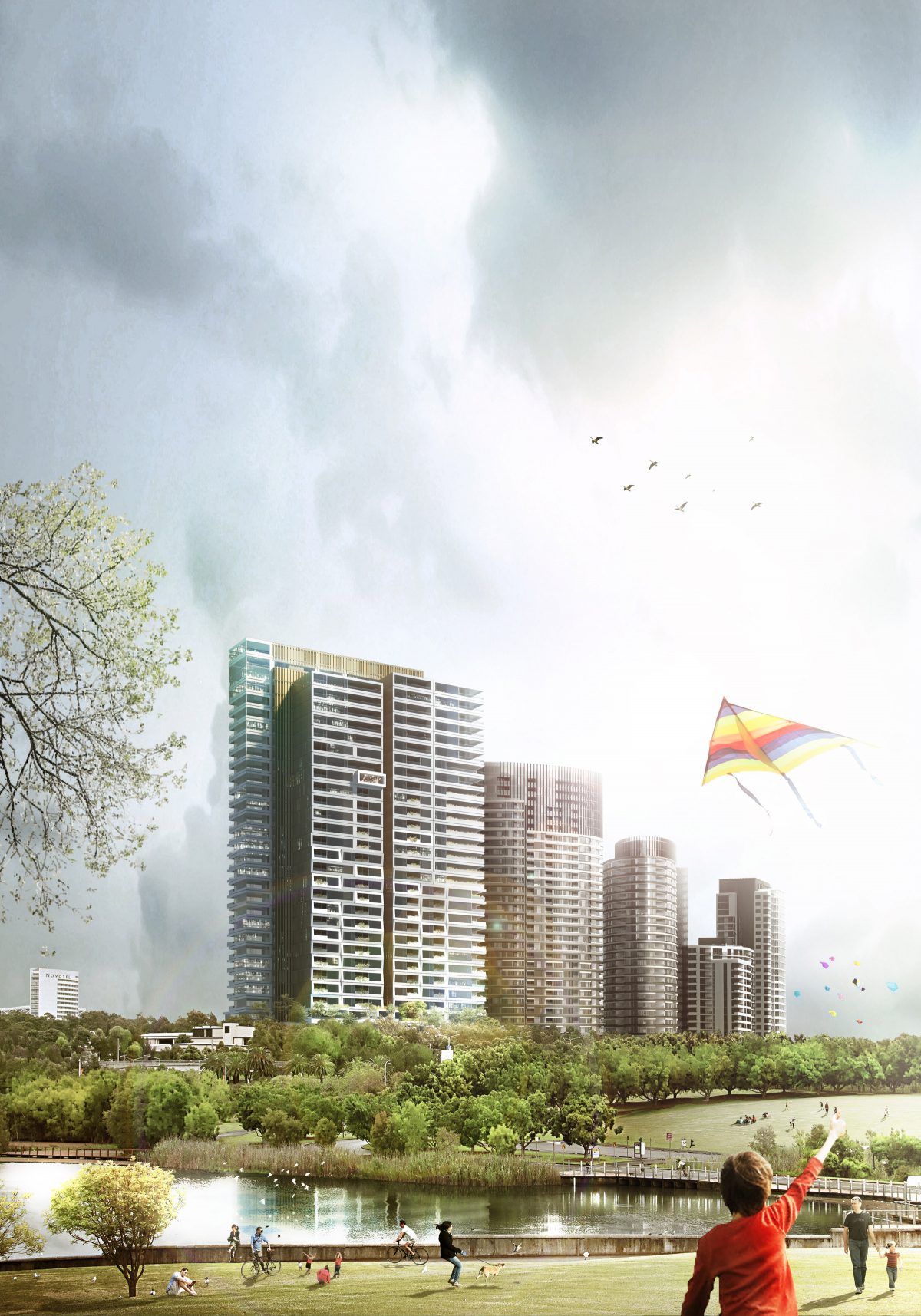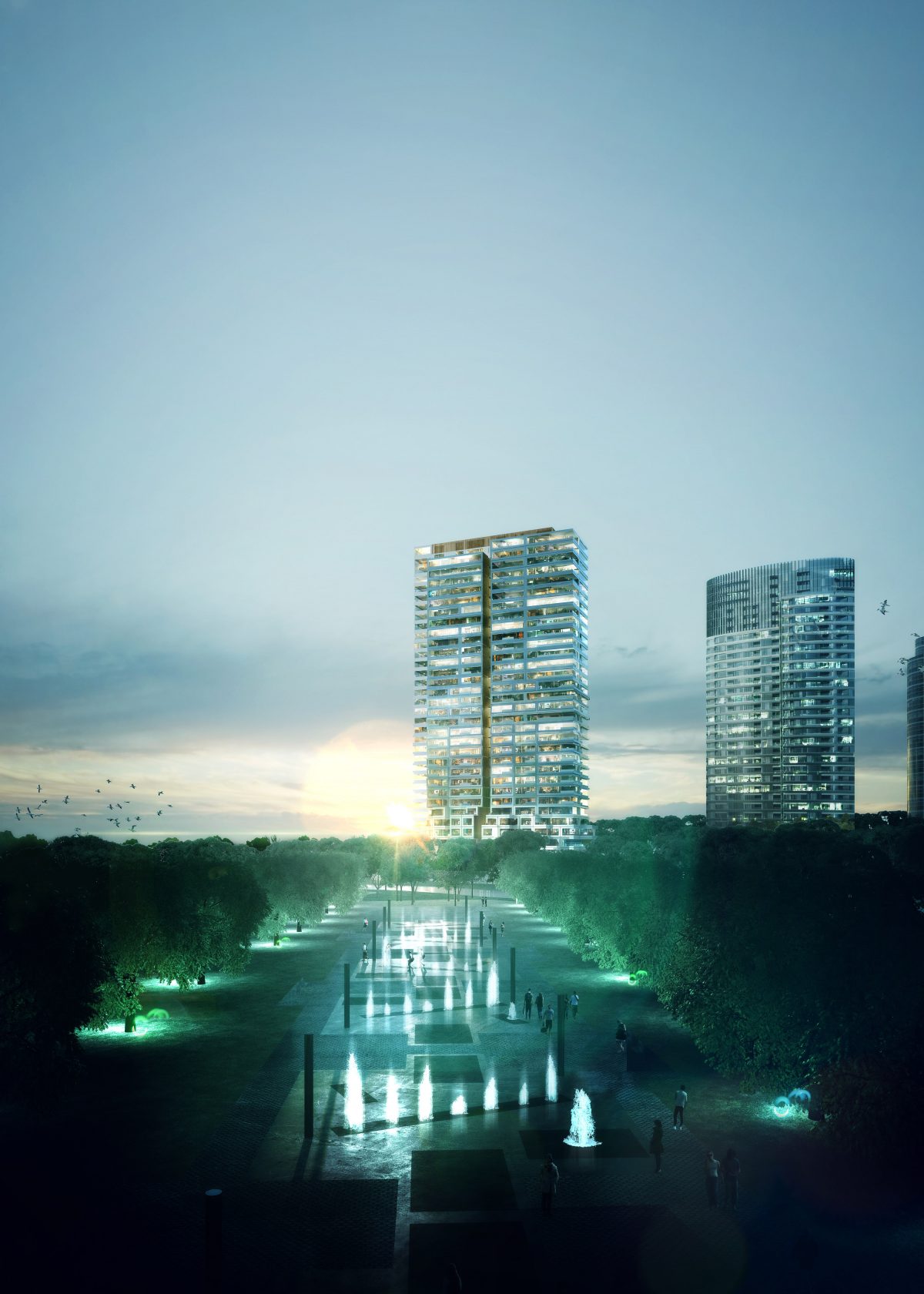 The concept for Olympic Park proposed a tall slender tower, as a clustering of apartments. The clustering is expressed loosely at the base of the tower and transitions into a more streamlined form as the apartments move vertically. The articulation at the base of the tower serves to house public program and live/work apartments with external gardens. The building dissolves into the surrounding landscape assisting to create a collection of themed spaces around its base. Thereby, this proposal creates a form somewhere between the slick tower and the individual, singular house. For us this is very important. This defines a residential building.