The project for Shellharbour City Centre Anglican Church involves the masterplanning and redevelopment of the existing site to better utilise the land available in order to upgrade the facilities provided. The design is a response to the changing functional and social direction of the church and it's relationship with the community.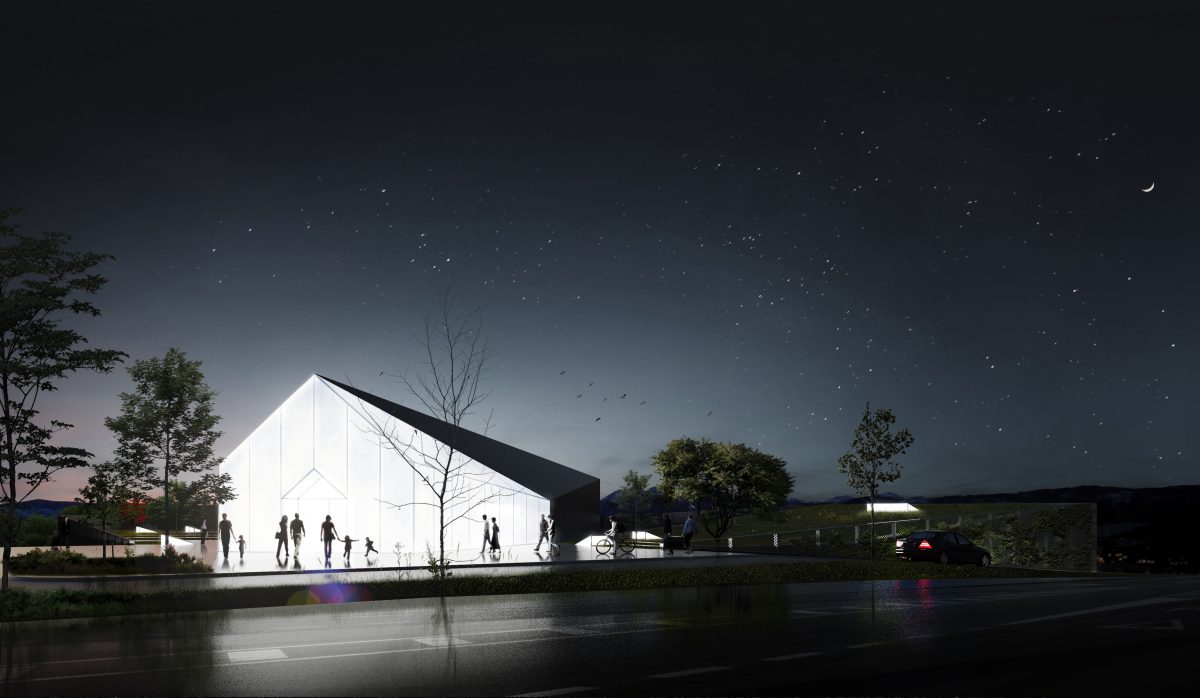 The organisational strategy for the site is driven by the need to provide both a theatre-like venue for a broader range of event types as well as an intimate space to cater for smaller traditional services. This contrasting duality of use is solved by utilising the existing topography such that the these two distinct identities are able to coexist independently.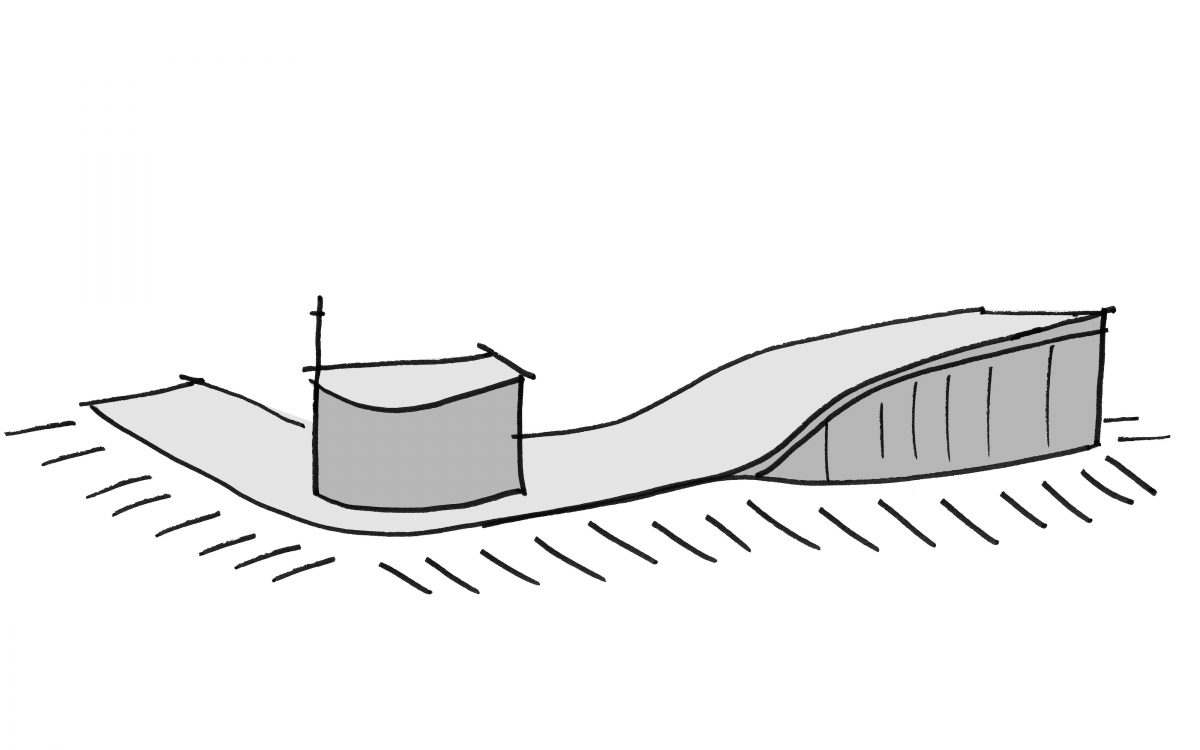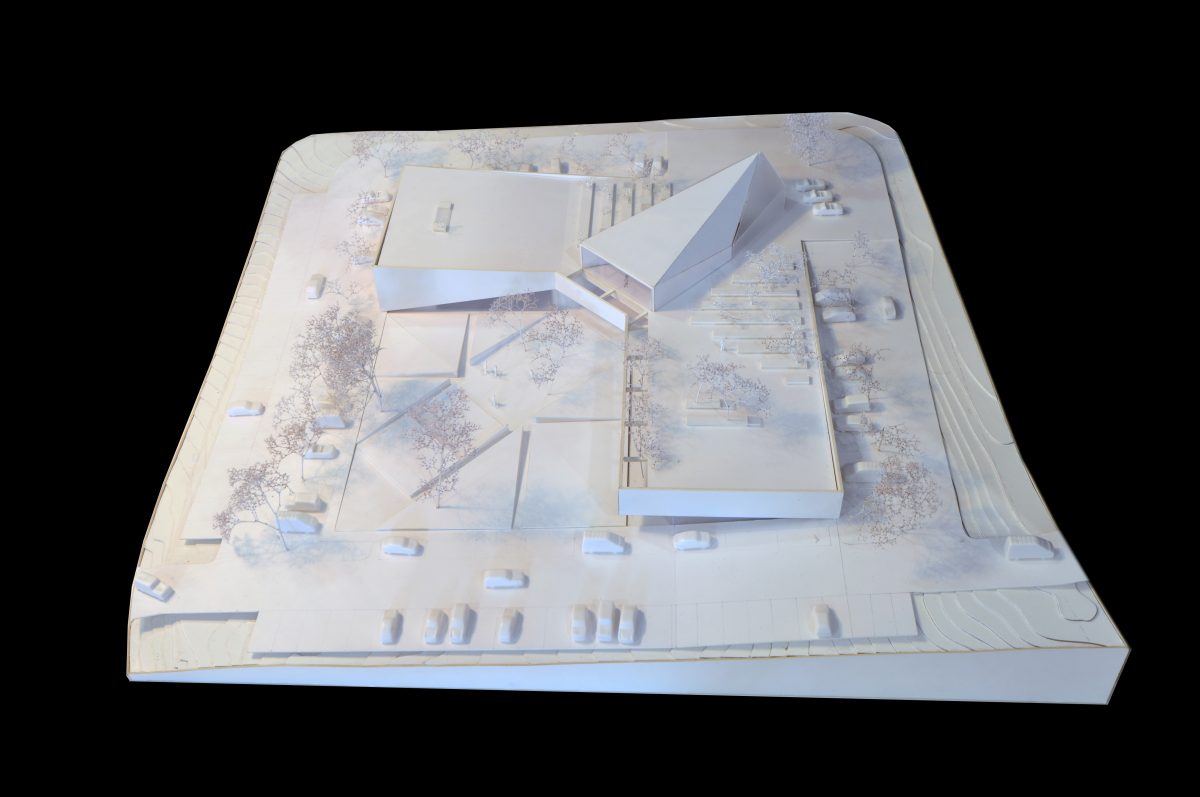 Vehicular traffic is relocated to the perimeter of the site, allowing for a fully pedestrianised centre. The built form within is a hybrid of building and landscape. The chapel occupies the upper level and provides a more traditional church identity. The larger more community focused building under forms the landscape on which the chapel sits. When the site is approached from this southern side, the lower form is visible only as a landscape presenting a modest single storey mass to the street. However, when approach from the northern side this lower building is visible in its entirety. The built form is revealed as a two story mass with the chapel over forming the upper story. The result is a larger more community focused identity to this lower side.