Aquarius is a research project undertaken by Silvester Fuller to study efficiencies in apartment design. The project is a remodelling of a one bedroom apartment, located in the Aquarius building designed by Harry Seidler and built in the 1960's. The existing apartment was compact, whilst providing good orientation for sunlight and natural ventilation.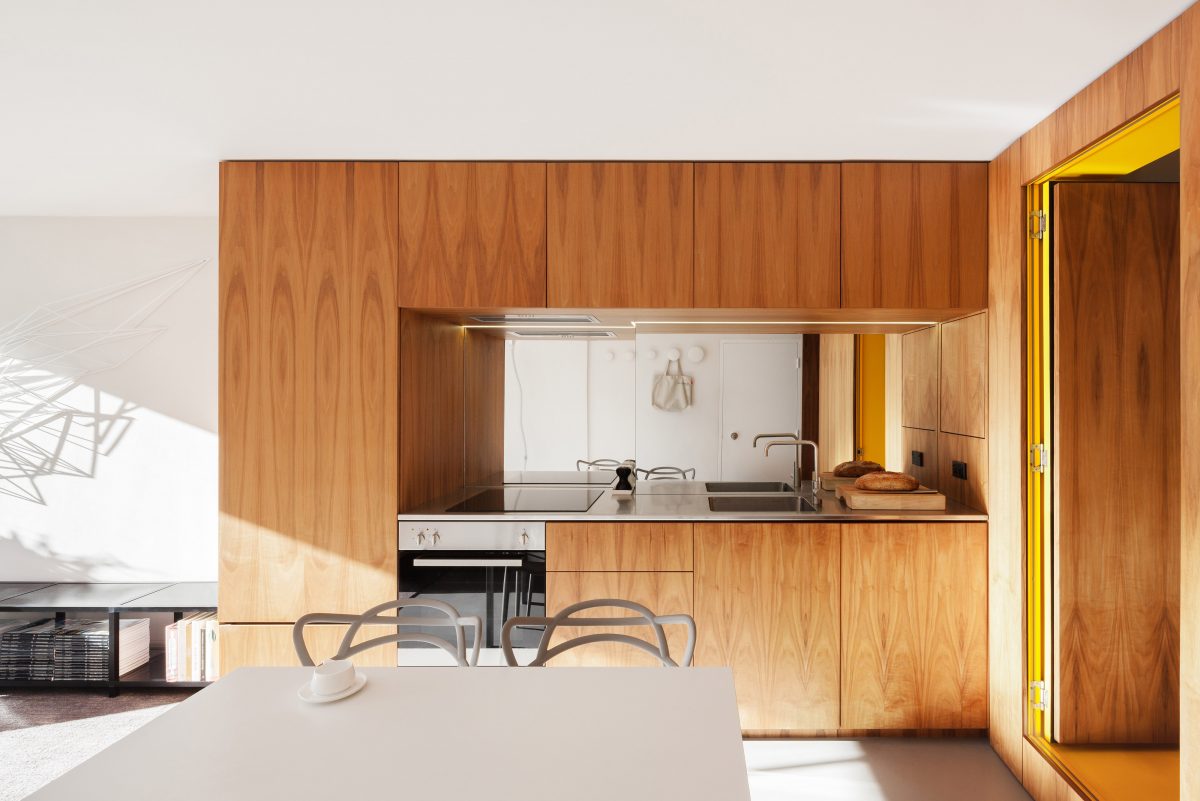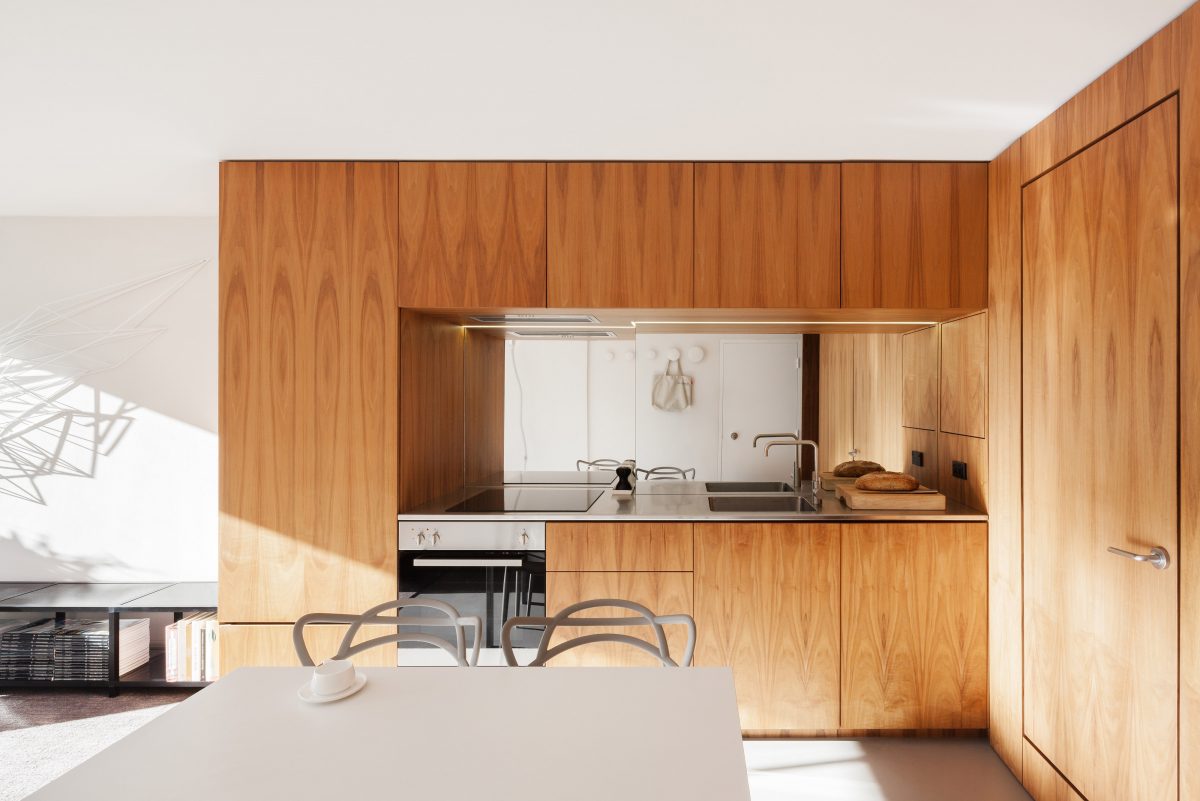 Silvester Fuller's project undertakes to remodel one of the split level apartments in search of further efficiencies by tailoring the planning to suit contemporary living. A reconfiguration of the spaces effectively unlocked a third 'space' through the creation of a dining area associated with the new open plan kitchen and living room.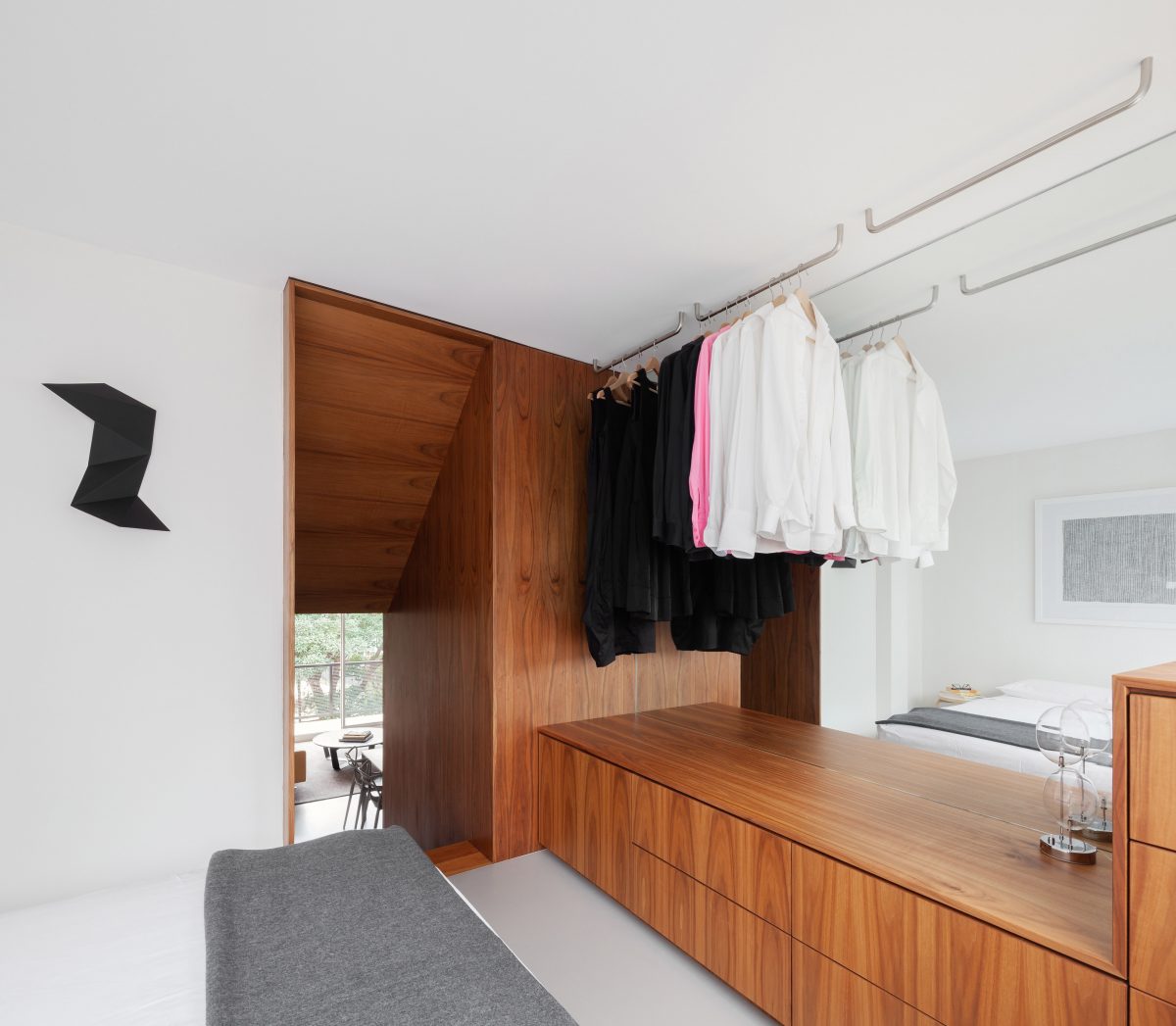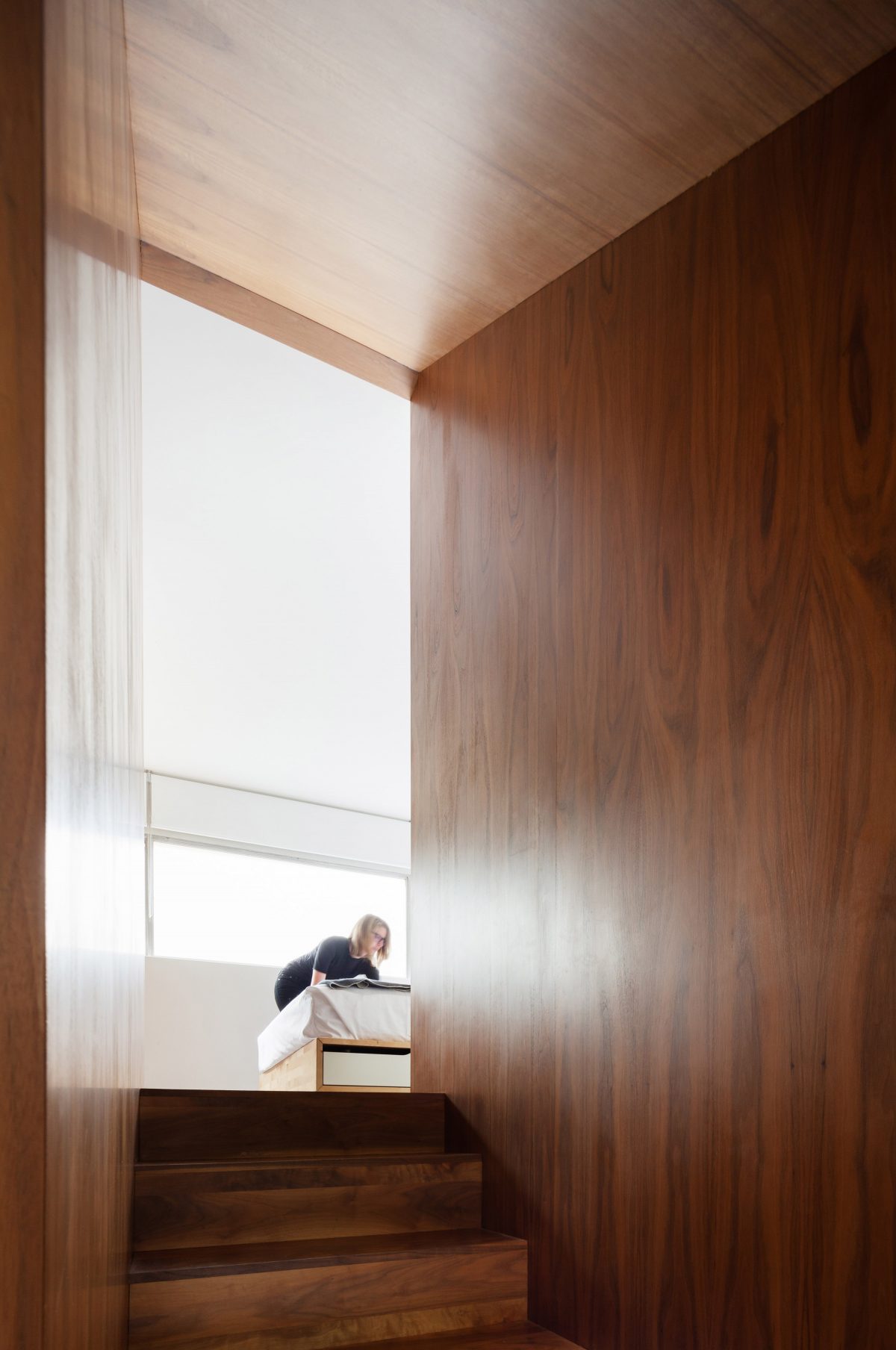 One singular joinery element made from American Walnut Veneer articulates all joinery, circulation and wet areas, separating sleeping from living.